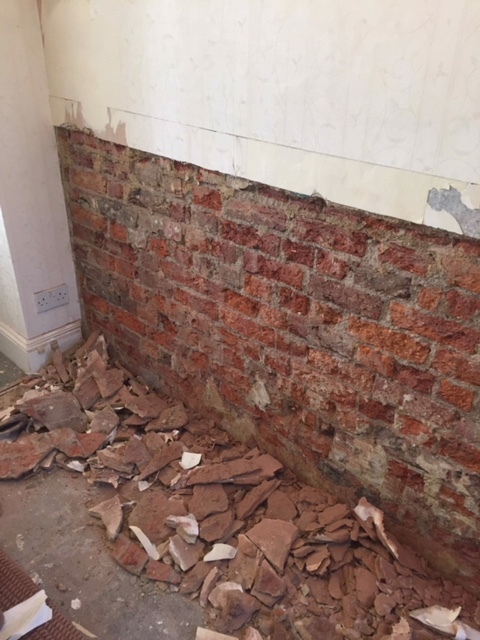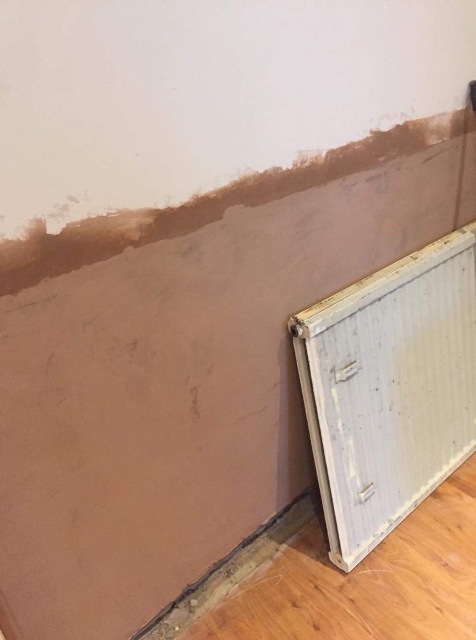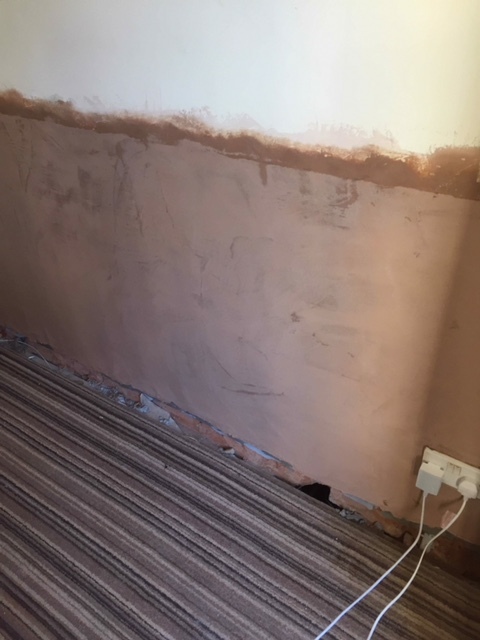 ---
Damp proofed a wall of a ground floor flat bedroom which butts up against an old brick wall with rising damp.
"Diagnosis of problem made after initial visit, estimate of work given, and good description given of what needed to be done. Work carried out a week later, exactly as described with skirting board, plaster removed and a screed treatment layer applied and then re-plastered. Plastering excellent, no mess, and carpet lifted and put back afterwards without being fixed. Good information given about treatment of black mould which worked. Workmen were trustworthy, polite and wanted to get things right. I have been given a guarantee for 10 years and feel confident that the problem is sorted."
Customer in Fareham
---
Fixing and damp proofing, 2 walls
"Professionals, customer focused, tidy and perfectionists are the first words that I can think of, to describe the "brothers". The work started earlier than scheduled and took the exact amount of time as they had predicted. At the end of their day, the room was left very neat and tidy. Cleaner than I thought it could be, under construction. They are also very amicable which is a great bonus when they spend time in your house. Finally, they pay a lot of attention at keeping you informed of all the steps of their work, so you are 100% aware of what you are paying for"
Customer in Southsea
---
Lounge, walls were wet.
"We are elderly they moved all furniture for us and cleaned after their work, nothing was too much."
Customer in Portsmouth
---
Rectification of rising damp over about a 10m stretch of plaster.
"Very quick response to the request for a quote and to carry out the work. Every effort made to minimise mess and disruption. All waste arising removed immediately, and walls re-plastered to a very high standard. Now all re-emulsioned and appearance immaculate."
Customer in Lee-on-the-Solent
---
Rising damp in dining room. Plaster removed, walls treated and re-plastered
"A very quick response, in the first place to make an assessment, and then to actually start the work. Every effort was made to minimise mess and disruption, and the work was completed quickly and to a very high standard. I am more than happy with the outcome, and would not hesitate to use this company again."
Customer in Lee-on-the-Solent
---
20 metre hack off
"20 metres of damp hacked off sluried and plastered followed by a full re decoration of living room brilliant job and could highly recommend"
Customer in Southsea
---
Some damp proofing work at my mother's house
"Very happy. I don't live in the UK so was using this company on behalf of my elderly mother .To say she was pleased with…
Their price
Their caring approach to an elderly woman
Their workmanship
Their tidiness
I would not hesitate to use/recommend this company again Very good job and well done."
Customer in Southsea
---
Tanking of small room in basement.
"Can highly recommend this company. Really professional attitude, courtesy and work standard.
They carried out work over agreed timeframe and for agreed price.
Really happy with every aspect of the works."
Customer in Southsea ( 1 ) 19 June 2017
---